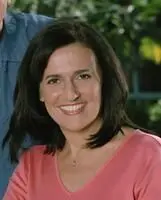 Lynn Ianni, PhD, MFT has been a practicing psychotherapist for over 35 years. She completed her undergraduate training at the State University of New York at Geneseo, graduating Magna Cum Laude with a Bachelor's Degree in Psychology at the age of 19. She subsequently completed her Master of Arts Degree in Counseling Psychology from the University of Notre Dame and became the director of a vocational counseling center at the age of 21. She served as senior and supervising therapist at a community based mental health center in the midwest before relocating to Los Angeles. Dr. Ianni became licensed in California as a Marriage and Family Therapist, obtained certification in EMDR and Hypnotherapy and completed her Ph.D. in Clinical Psychology at California Coast University. She is a Clinical Member of the American Psychological Association and the California Association of Marriage & Family Therapists.

Dr. Ianni has an extensive background working with adults who are survivors of trauma, sexual, and emotional abuse. She has supervised interns and clinicians, has served as an expert witness for civil and criminal cases, and conducts court-ordered evaluations and jury behavior research. Dr. Ianni instructed undergraduate and graduate level classes and workshops on a multitude of topics, including effective communication techniques, women in transition, supervisory leadership skills, self-esteem for female inmates, and neurolinguistics for professionals. Dr. Ianni has authored numerous publications and articles on intimacy, communication and anxiety management, and is in the process of writing a book on transition and relationship issues called, "Out of the Frying Pan". Her dissertation is entitled, "A Comparative Analysis of Theoretical Constructs of Parent/Child Roles in Intimate Relationships and Application for Relationship Counseling."

Currently, in addition to maintaining her private psychotherapy practice, Dr. Ianni appears regularly on national and local television and radio programs. She was the therapist on both seasons of the FOX television series "The Swan" and the ABC Family Series, "The Last Resort". She has been a guest expert on numerous television shows including "Starting Over", "The Other Half", "The Larry King Show", "Berman & Berman", "Good Day LA", "True Love", "Talk or Walk", FOX News, CNN, KCOP News and KABC.